Boy Bastiaens
red+ brand identity
"Our name has nothing to do with the color, they are actually my initials. And '+' stands for 'and friends' explained founder Robert E. Dunk in the French WAD magazine the Red Issue, March-May 2005.
Three years earlier Boy Bastiaens designed the logo for the new conceptual product line. A trademark with an emphasis on the merged and 45° rotated 'D' and '+' characters. Transforming into a pictogram of a stylized devil. While adding an extra layer to the meaning of the word.
Wooden scale prop, sculptural construction of the RED+ icon. Manufactured by Dutch company Hypsos, 2003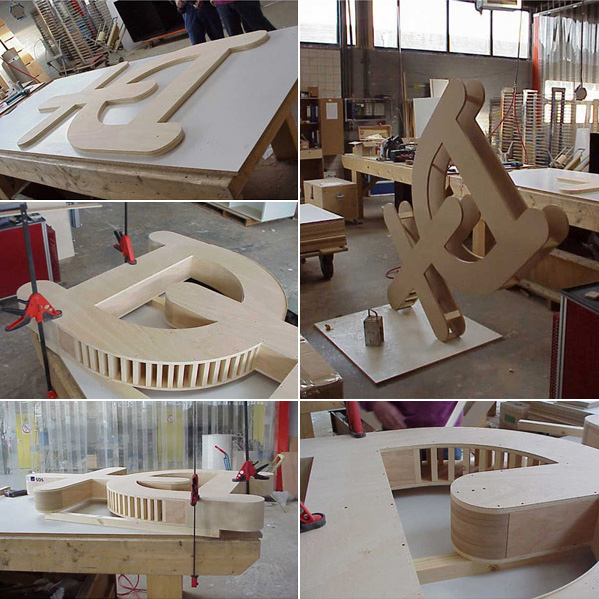 RED+ advertising campaign, photographed on location in the suburbs of Liege (Belgium) by architectural photographer Kim Zwarts. First published in the Canadian street art magazine Under Pressure, 2003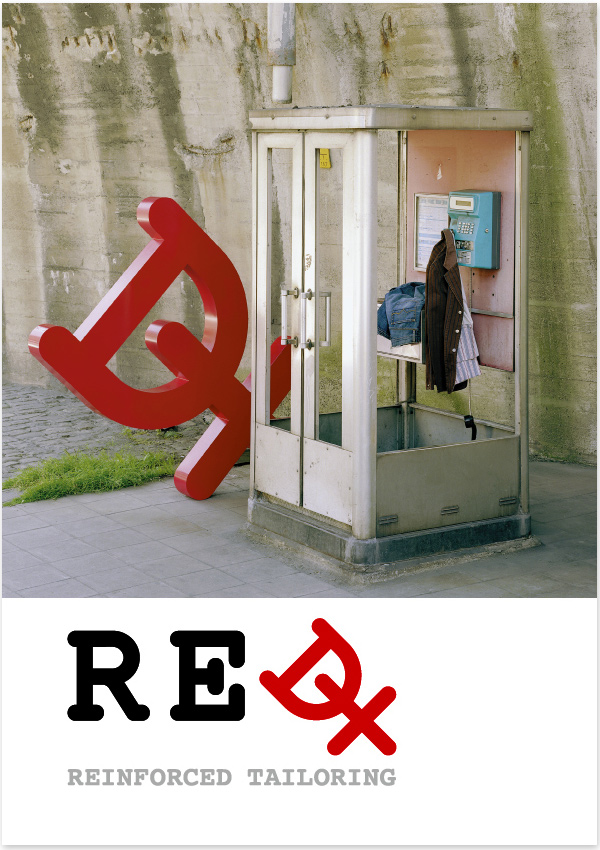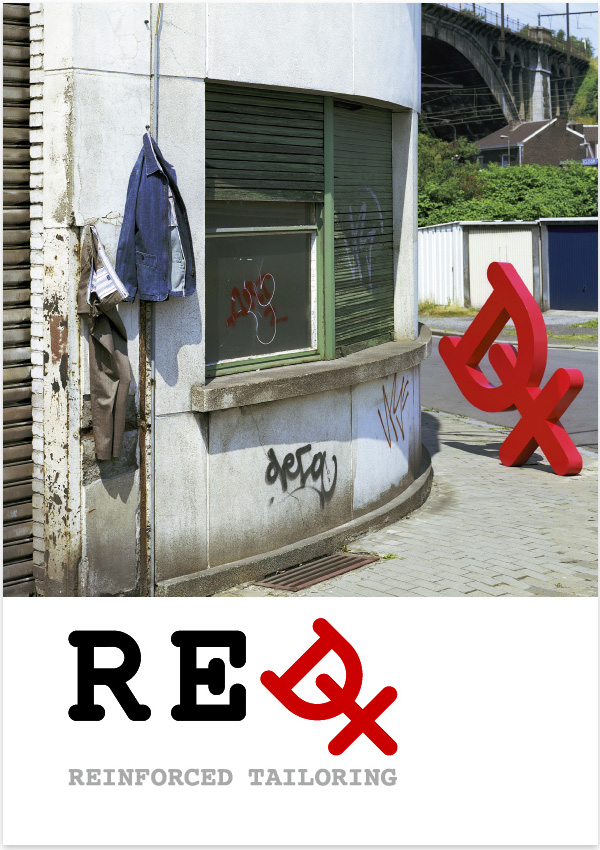 Detailed, psychedelic freestyle illustration based upon the RED+ icon. Used for advertising purposes, 2003.
Which was included in the graphic design group exhibition From the Netherlands: Words and Images, 1990-2004 that travelled to Australia and New Zealand. Curated by Toon Lauwen.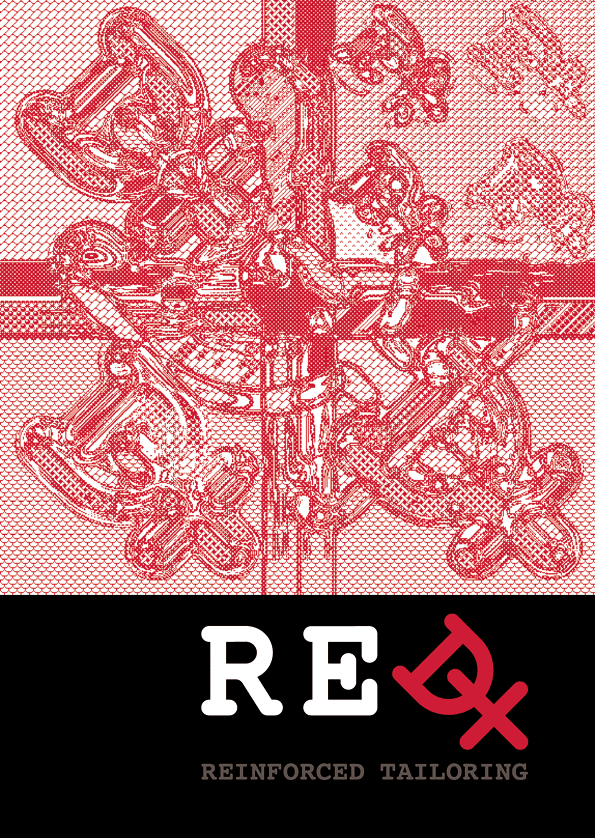 The illustration was also used as a textile print for various garments. Like for example the western shirt with snake skin color combination. Innovative couture in utility workwear re-evaluated with a sexy and glamourous touch, 2004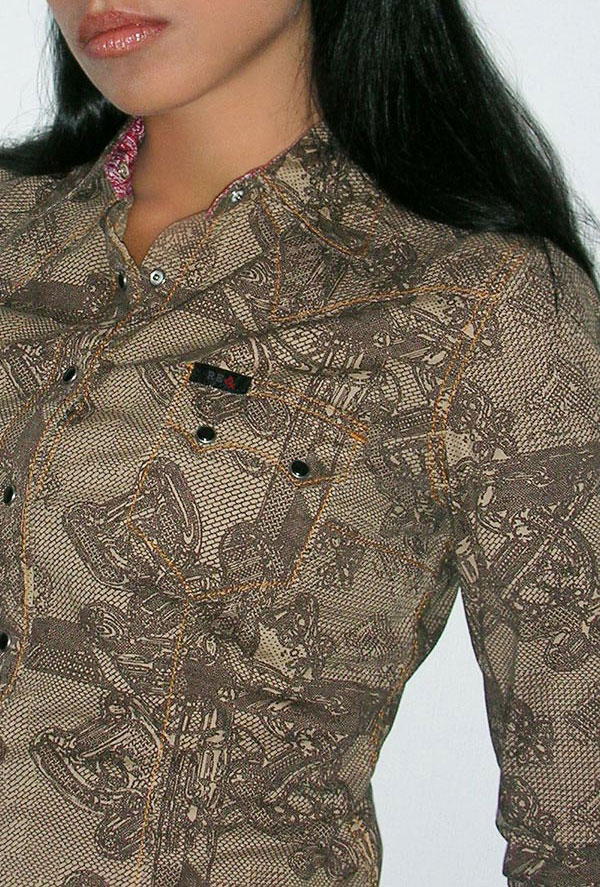 Robert E. Dunk: "Denim is our vinyl, we sample ideas and re(mix) them into something new and original. Authentic Dustbowl western-wear meets Saville Row's classic tailoring". Cowboy illustration build up by RED+ icons, 2003. Featured also the From the Netherlands: Words and Images, 1990-2004 exhibition.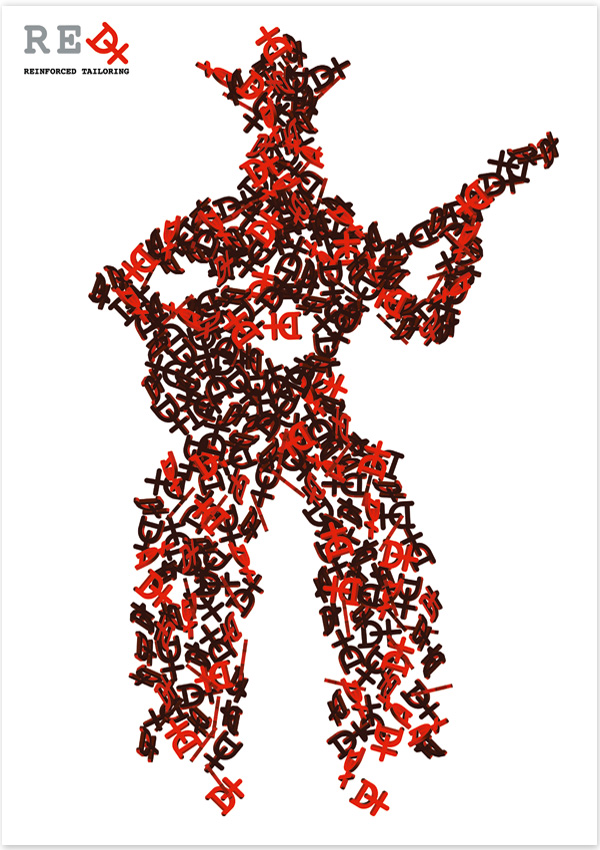 Drawing used as a black/burgundy pattern for the lining of the RED+ jackets. And RED+ logo variant build up with fabric like materials, used as a t-shirt print within a range of RED+ icon inspired graphics, 2004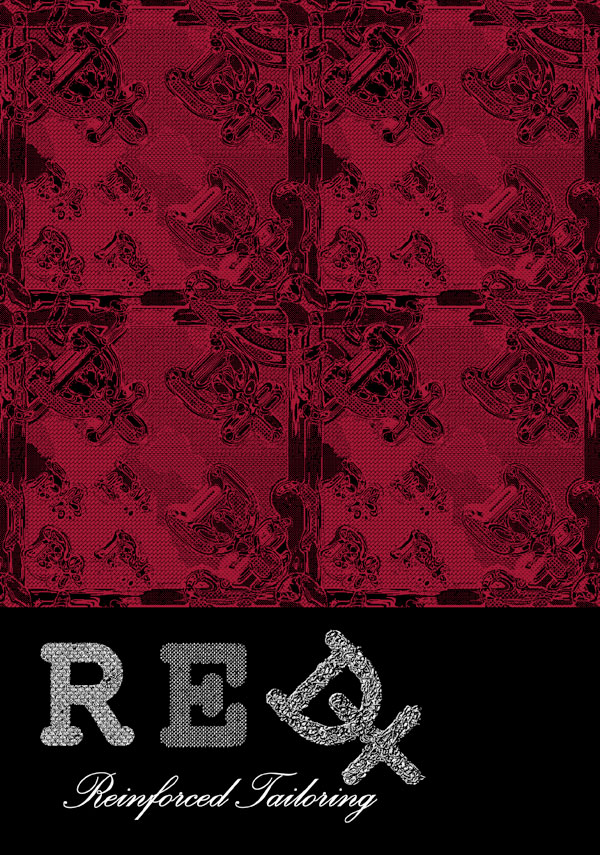 Excepts from the RED+ website. Featuring the Nippon Denim trademark character. Representing a rare upper level denim quality with the surplus of a distinctive white thread. Only available in Japan, RED+ received the exclusivity for the rest of the globe, 2004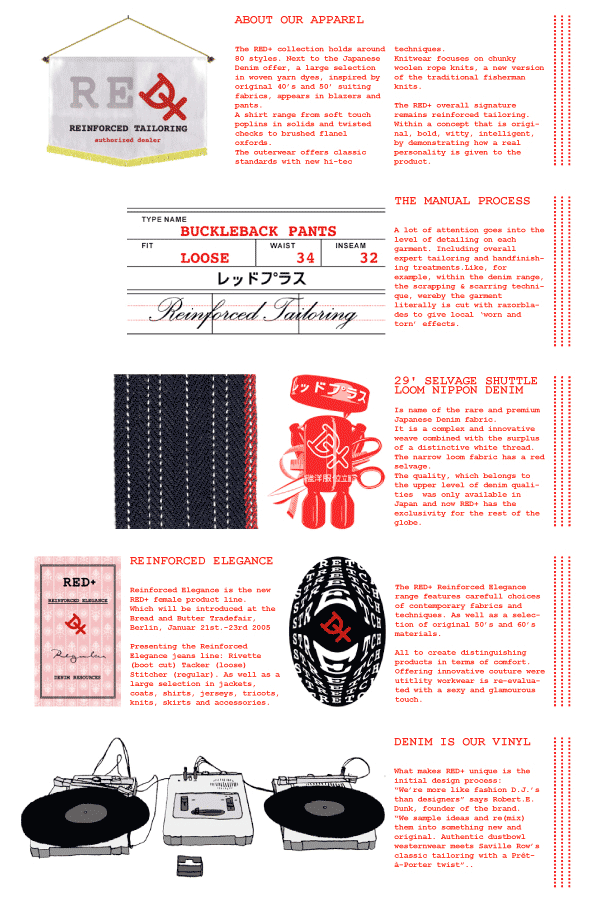 Small selection of illustrative translations and imaginative use of the RED+ graphic icon for t-shirt print proposals.