news
LOGO: The Revised Edition by Michael Evamy.
03 03 2021
The revised edition of LOGO by Michael Evamy is a beautiful book about what we see around us now, regardless of when it was designed. It's a major transfusion of new material and classics. Fourteen years on from its original publication, a lot of things changed. Around a third of the word marks and symbols from the first book have gone, replaced by 600 of more recent examples, bringing the total number of marks up to 1500. As a whole, this second edition of LOGO -the reference guide to symbols and logotypes- endeavors to bring together the new and the classic, the familiar and the esoteric, and the widest possible range of formal and rational ideas, to capture the state of logo art now.
I feel very honored to be part of this amazing publication with 5 logo's: Embracing Exchange, Sarva, Jettson, Open Space and Conflict (which was also included in the first edition of LOGO).

LOGO: The Revised Edition by Michael Evamy, Laurence King Publishers, United Kingdom. ISBN 9781786275813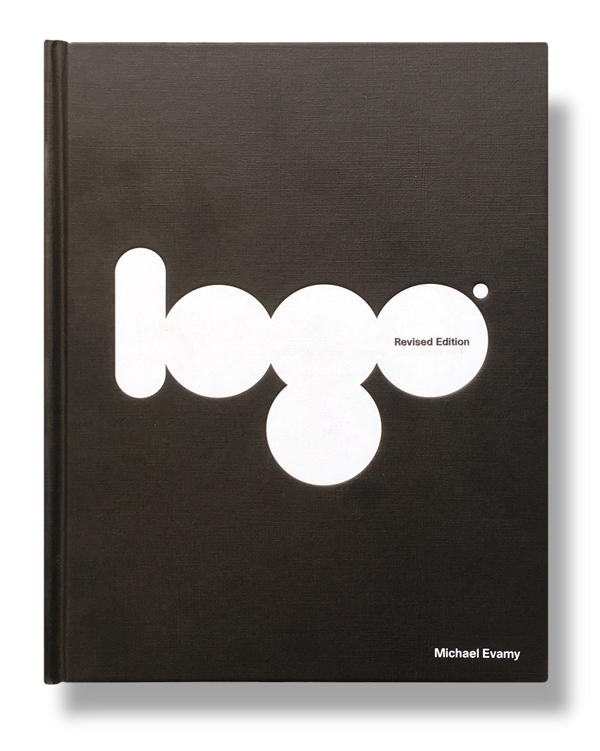 New Project Added - Black Brew Branding
17 09 2020

Great to see my longtime friend Rob Dunk enjoying his Black Brew coffee house which opened its doors last year. Black Brew offers, among different specialities, Japanese siphon coffee brewing in a laid back music lounge hangout. Located in the centre of Utrecht (NL), Black Brew is a delightful place where hot brew purists and black vinyl enthusiasts shake hands. The branding is based around the X symbol which formulates playfully different messages. Check this intimate spot for best coffee and groovin': Black Brew, Willemstraat 55, 3511 RH Utrecht.

See about the Black Brew identity project here.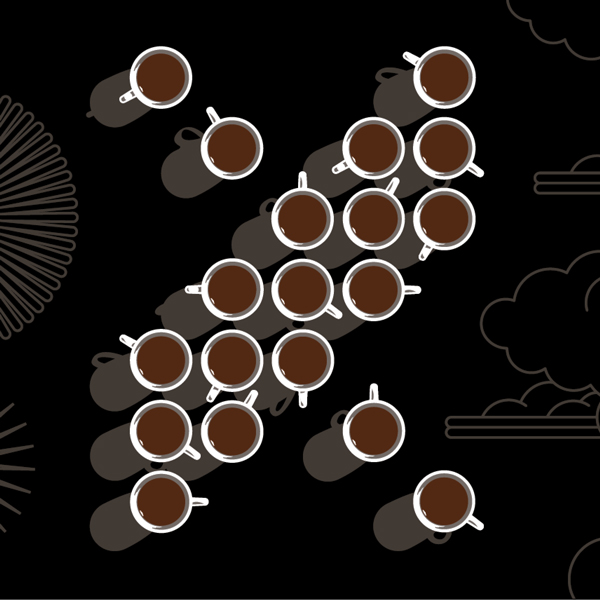 Modern Heraldry: Volume 1
26 05 2020
'Modern Heraldry' Volume 1 and Volume 2 by Leterme Dowling is a comprehensive and profusely illustrated guide to more than 350 modern trademarks, based on heraldic symbology, from all over the world. The designs are grouped under category headings chosen for their heraldic connotations: shields, crests, stamps, seals, laurels, flags and crowns. Modern Heraldry' volume 1 features the work of Anagrama, Atipus, Bielke+Yang, Olle Eksell, Toko, Paris+Hendzel Studio, dn&co., Firmalt, Tsto, Werklig, Greenspace and many more. It is a great honor to be included in Volume 1 with the Atelier LaDurance Fleur-De-Lys logo and the stylized symbol that is both pine cone and heraldic shield, designed for the estate of the Wouwse Plantage forest.
Modern Heraldry Volume 1 by Leterme Dowling for Counter-Print, United Kingdom. ISBN 978-0-9570816-7-3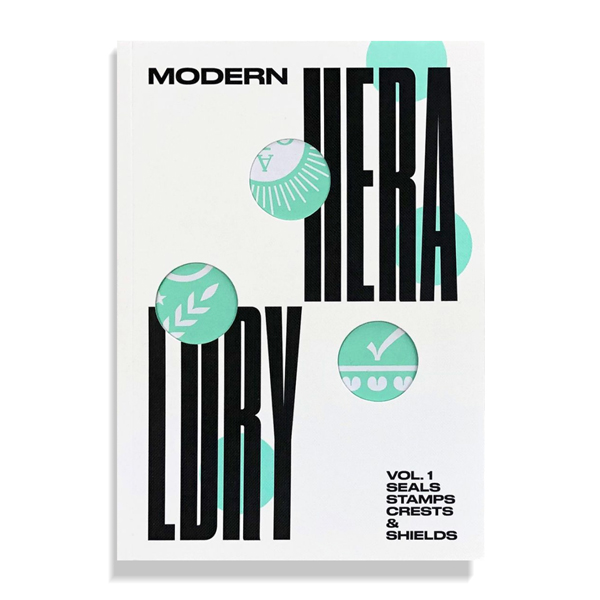 Saskia van Stein in Conversation with Boy Bastiaens
25 04 2019

Thursday 25 April designer Boy Bastiaens will be guest at Bureau Europa, where Saskia van Stein, director of Bureau Europa, will be in conversation with him about his fascinations and inspirations.
Every six months, Bureau Europa dedicates an evening to a designer or architect who has put his or her mark on the cultural landscape of Maastricht. Following on previous editions, which have featured urban planner Jo Coenen, designer Maurice Mentjens, graphic design agency Zuiderlicht, architect Bas van der Pol, and landscape architects Lotte de Moor and Barry Kerckhoffs, this event's invited guest is designer Boy Bastiaens.
Starting out in 1987, Bastiaens moved from a background in traditional illustration towards an intuitive interest in branding, using innovations brought by the computer: the design of logos, packaging, lettering, animation and spatial design that together give a brand a unique identity. He worked on international projects for, among others, Australian Homemade, Atelier LaDurance, and K Karl Lagerfeld.