news
Saskia van Stein in Conversation with Boy Bastiaens
25 04 2019

Thursday 25 April designer Boy Bastiaens will be guest at Bureau Europa, where Saskia van Stein, director of Bureau Europa, will be in conversation with him about his fascinations and inspirations.
Every six months, Bureau Europa dedicates an evening to a designer or architect who has put his or her mark on the cultural landscape of Maastricht. Following on previous editions, which have featured urban planner Jo Coenen, designer Maurice Mentjens, graphic design agency Zuiderlicht, architect Bas van der Pol, and landscape architects Lotte de Moor and Barry Kerckhoffs, this event's invited guest is designer Boy Bastiaens.
Starting out in 1987, Bastiaens moved from a background in traditional illustration towards an intuitive interest in branding, using innovations brought by the computer: the design of logos, packaging, lettering, animation and spatial design that together give a brand a unique identity. He worked on international projects for, among others, Australian Homemade, Atelier LaDurance, and K Karl Lagerfeld.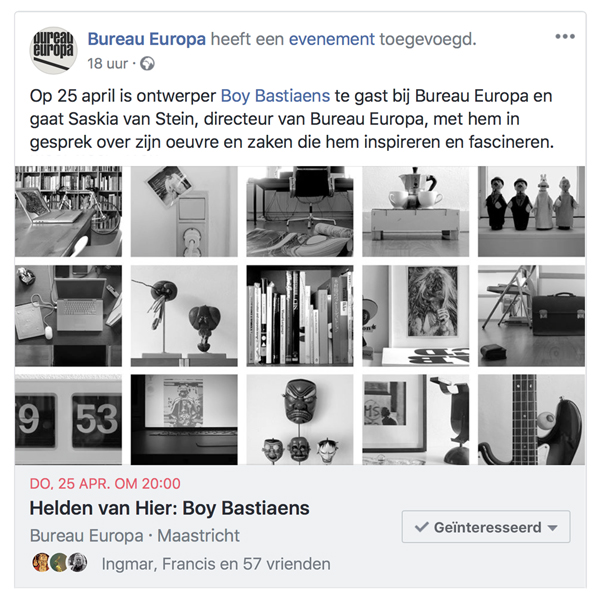 Logo X Logo 2
21 04 2019

Roel Stavorinus is an independent brand strategist and publicist. After the successful launch of Logo x Logo, he just published the second edition of Logo x Logo. The publications are based upon a very original concept as it is about a book in which graphic designers present their best logo alongside what they think is the best logo from a colleague designer. Their explanation reveal their vision on logo design and corporate identity and clearly states what inspires them. Logo X Logo 1 and Logo X Logo 2 are 'must haves' for people who love logo's and the stories behind the actual logo's. I am very happy to be included in Logo x Logo 2 with my Co Creation Lab logo and the Yamagiwa logo made by Yusaku Kamakura which I consider as the best logo from a colleague designer.
Logo X Logo 2 by Roel Stavorinus | Published by: Roel& | Language: Dutch | ISBN: 978-90-809776-5-5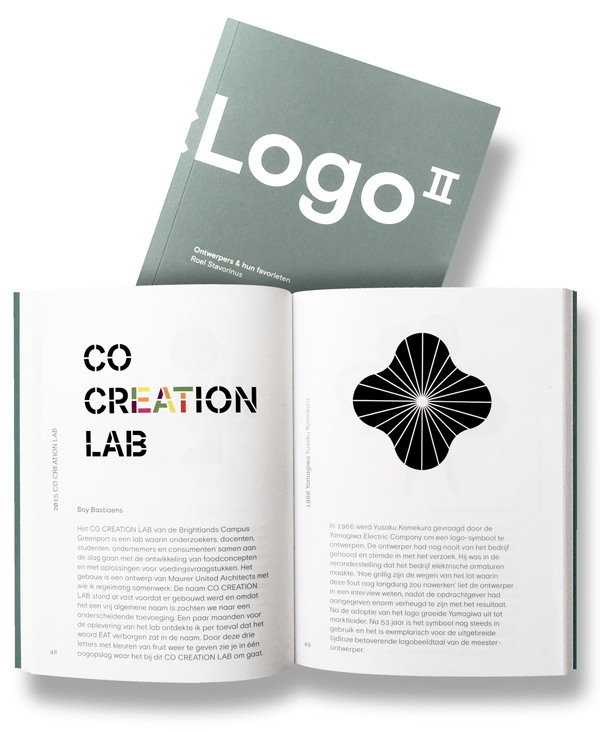 Letters As Symbols
22 02 2019
Paul Ibou (1939) designed during his career more than 350 logos & symbols and is one of the important pioneers in modern graphic design. Next to his design activities he published numerous books on symbols and logo's. In 1991 he built the foundations of the book Letters As Symbols: the concept, the cover and the basic layout. The book was never released and remained untouched for decades until young graphic designer Christophe De Pelsemaker and Paul Ibou established a collaboration in 2017. Paul Ibou acquired an enormous amount of logos through submission forms that were sent to him by the leading logo and brand identity designers of that time like Saul Bass, Burton Kramer, Anton Stankowski, Yasaburo Kuwayama, Ken Cato, Paul Ibou, Wim Crouwel and many more. Letters As Symbols, contains logos from these submissions and was completed with contemporary work. It is a great honor to be included in this amazing publication with 3 logo's: Karl Lagerfeld, Taskers and Jettson (which is also on the cover). Order your copy of Letters as Symbols here
Letters as Symbols, Christophe De Pelsemaker & Paul Ibou, Stockmans Art Books, Belgium, ISBN: 9789077207642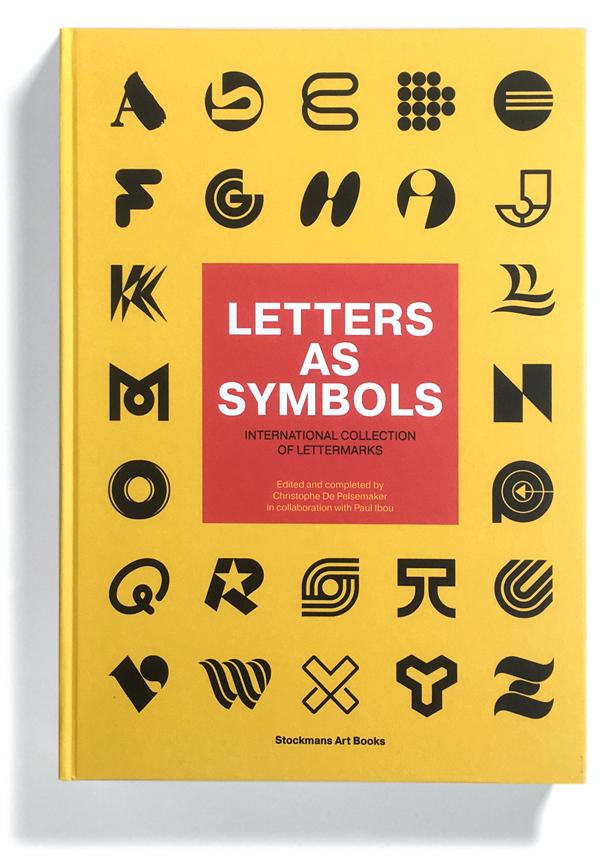 Promoting Fashion
08 09 2018
Laurence King's latest publication Promoting Fashion by Barbara Graham and Caline Anouti is an invaluable guide for fashion students and professionals that wish to explore the marketing of fashion concepts. Covering advertising campaigns; communicating the brand message: sales promotion and more. We are extremely honored to be part of this great book. Moreover as our featured case, the rebranding of Pepe Jeans London, is about 20 years old but endured the test of time. Or as the editors described it in their own words: 'Billboards, posters and even retail shelves were placed in unlikely and often visually chaotic situations. Printed packaging pioneered the use of non-recognition photography, where the focus is on the product rather than the model's appearance. Lookbooks included artist' thoughts on what denim and the brand meant to them. The concept of 'new' was delivered using cool, industrial, cutting-edge yet fun and immersive objects and imagery'
Promoting Fashion, Laurence King Publishers, United Kingdom, ISBN: 9781786272157