Boy Bastiaens & Albert Kiefer
denim deluxe brand identity
Between 1998 and 2001 Boy Bastiaens was commissioned to redesign and artdirecting the Pepe Jeans London brand identity. Bringing visual designer and StormHand partner Albert Kiefer on board. While working in a very close collaboration with Shari Lee Gumbs and Trevor Lough from the Pepe Jeans London inhouse graphic department, marketing director Vicki Reed and creative director Robert. E. Dunk.
The response to the brief was the development of a family of innovative packaging, displays, merchandisers and point of sale designs. Used in a scope of interdisciplinary apllications: environmental, print and on-screen.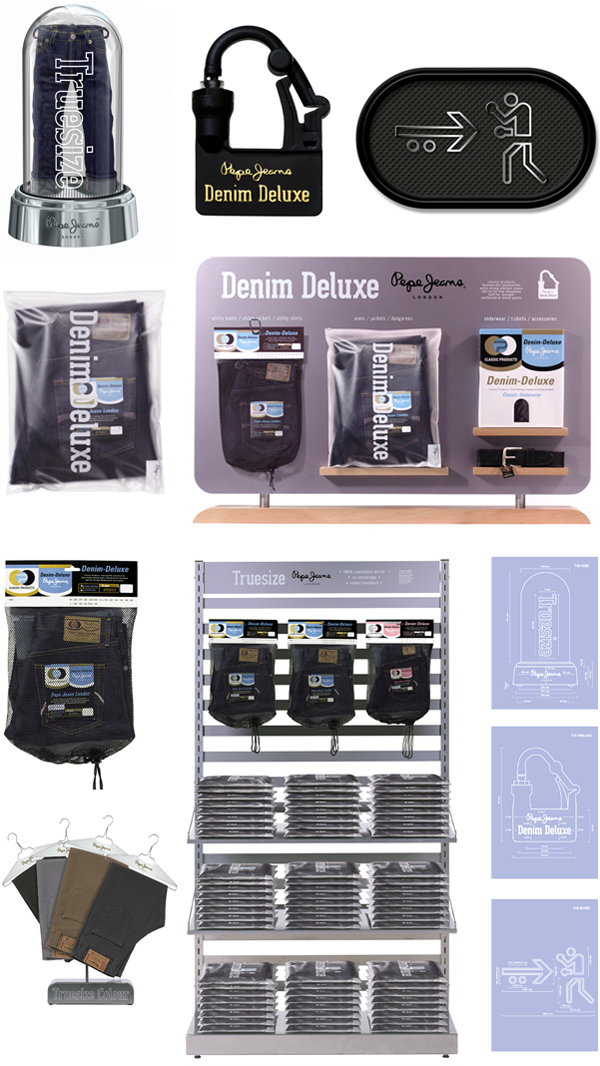 Like in a trade fair booth design, for example, with a frontwall of glass cabinets displaying 60 TrueSize domes with rotating mini jeans which made visitors stop in their tracks.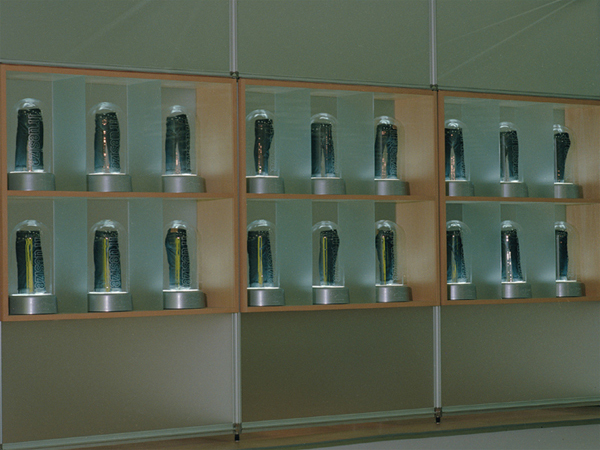 Or as key images of the pan-european Denim Deluxe and TrueSize print campaigns, billboards and advertised in leading magazines like The Face, I-D and Lodown. photo's: StormHand, Martien Mulder, Boots O'Leary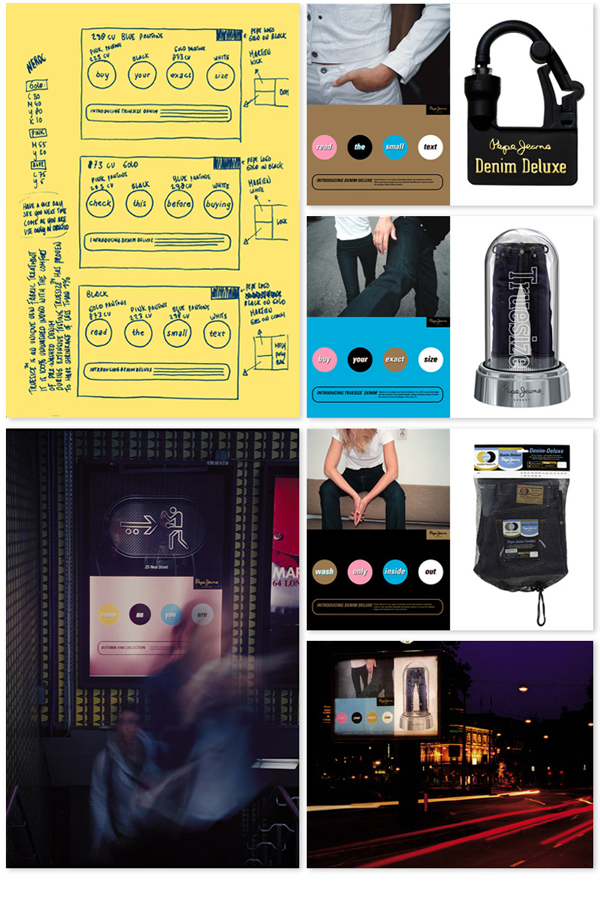 Provoking curiosity in the Direction Book catalogues.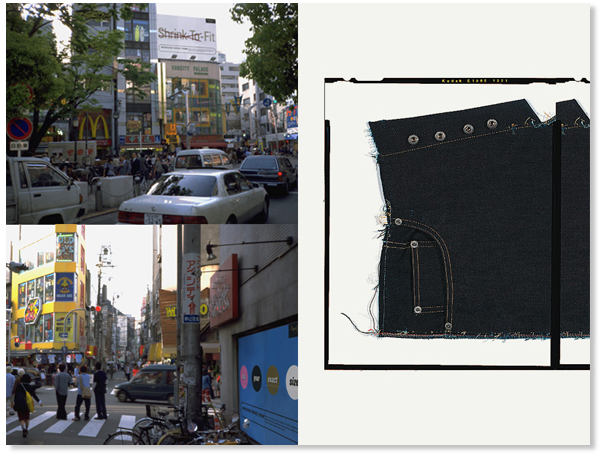 Presenting denim in a way you never have seen before.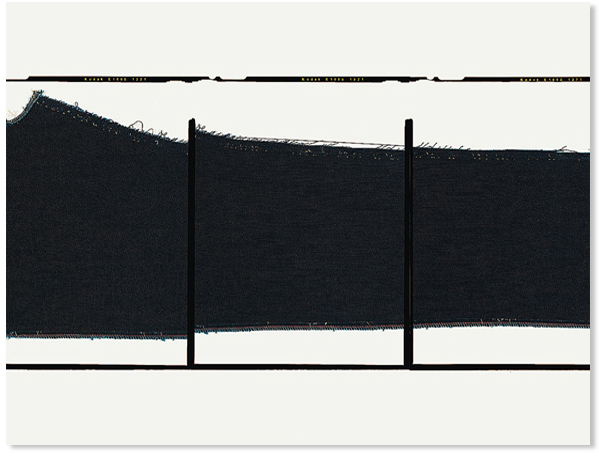 Told in a visual laguage with different narrative stories.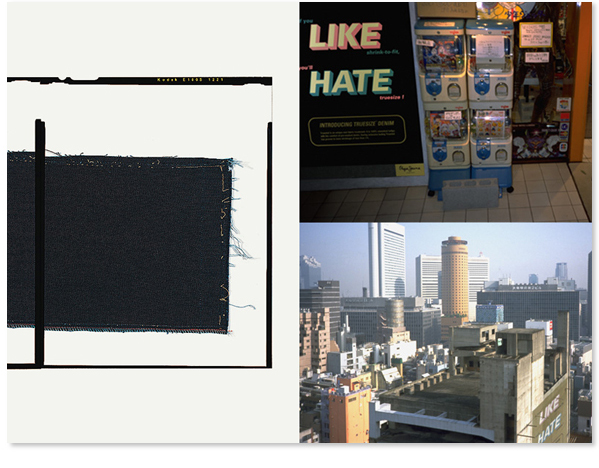 The Direction Books were much akin to a magazine.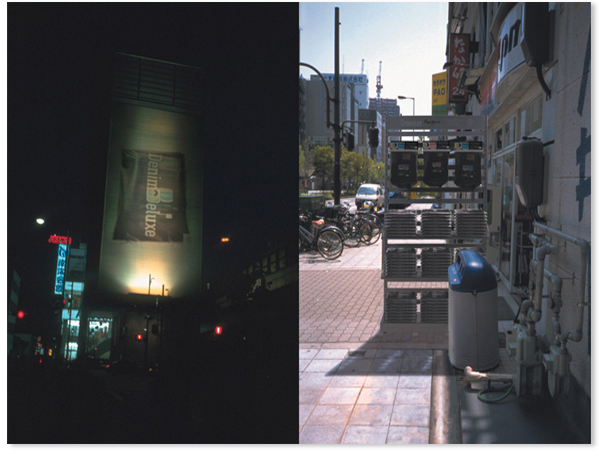 Where artists' visions maintained a refreshing impact on the topic.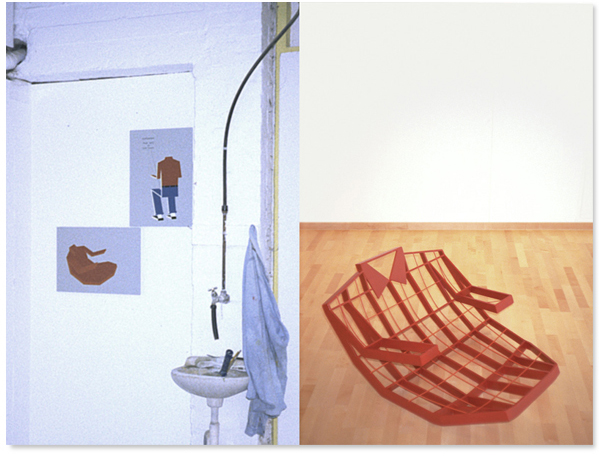 And branding is never far away.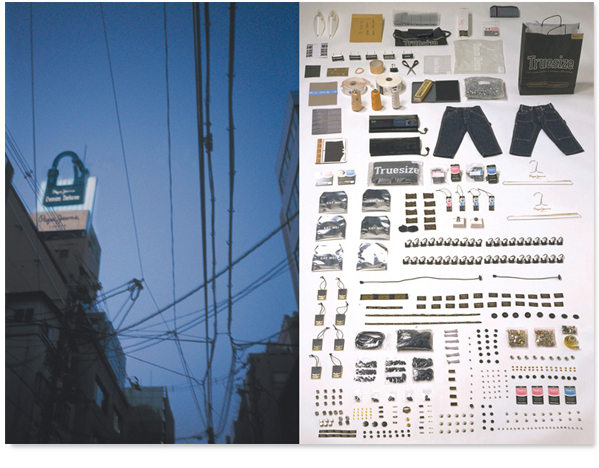 Finally all packaging-, display-, merchandise- and point of sale designs were also used as icons, instrumental for navigating through the website.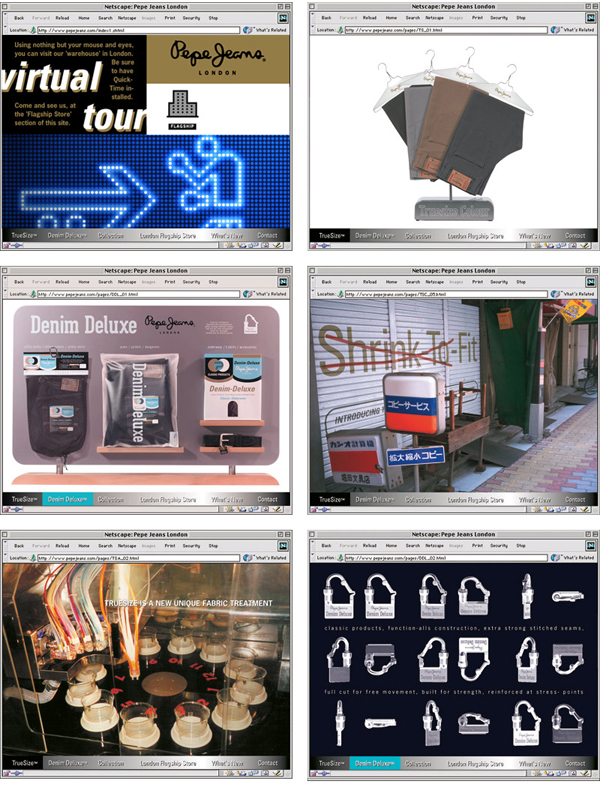 images: StormHand, Kim Zwarts, Jason Denham, Ron Bernstein
Presentation Graphics 2, Ken Ozawa & Maya Kishada, Pie Books, Japan
37 design firms from 12 countries were selected in 2002 by the Japanese publisher PIE books, to provide an inside look in the design processes. Among contributions from Adidas Japan, Absolute Wodka, Domus, Fabrica and many others, StormHand revealed their untold story behind the work for Pepe Jeans London in a six page case study.