Boy Bastiaens
from the vault studio archives
Though looking back is a little bit like gazing into the wrong end of the telescope, it gives a slightly broader scope when you've seen the view from both perspectives. From the vault is the name of a very, very small compilation of 'pre-computer' achievements made in the first decade. A playful access to the studio archive of Boy Bastiaens. Focussed on hand-made images. Like the design of the Kinsjasa man, which was cut out of black board. A piece of handicraft, made together with his (at that time) 4 years old daughter.


Flaco Jimenez, king of the accordion along the Texas-Mexican border with 'TexMex' poster by Boy Bastiaens, Triton Press. 1987

Small selection of hand-drawn logo's and t-shirt prints and the first involvements in fashion graphics and identities. 1982-1988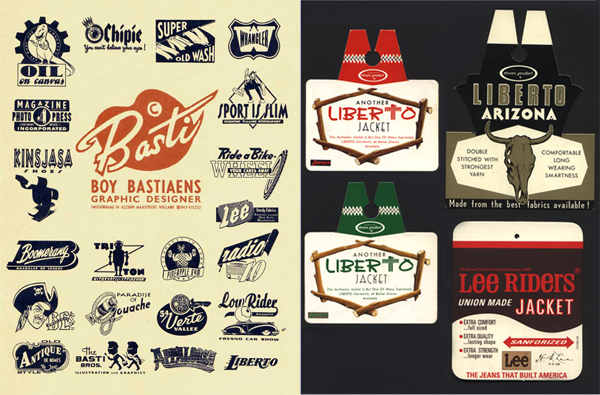 Kinsjasa Shoes graphics,1987, featured on the front- and back cover, paper wrap and spread of the publication Retail Identity Graphics, Pie Books, Japan, 1993. Yomi and the Kinsjasa man prototype, twenty years later. 2007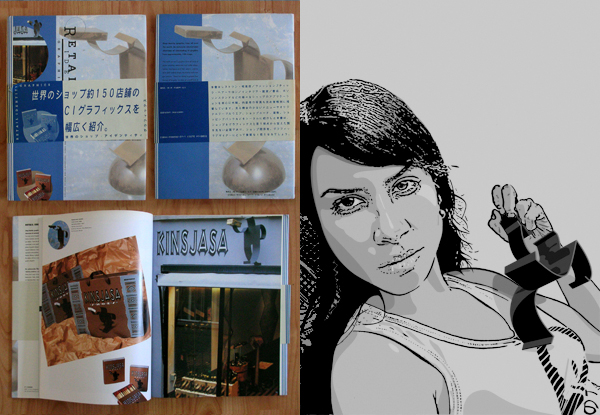 Double spread background pencil drawing (featuring a part of the historical centre of Maastricht) for the Dutch comic Album Jef Van Oekel Raakt Op Drift by Theo v.d. Boogaard & Wim T. Schippers. 1985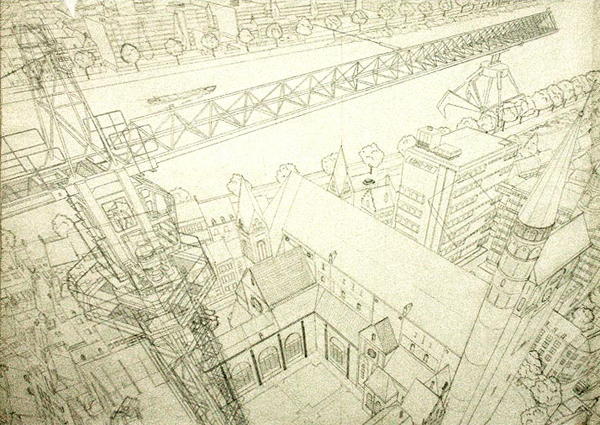 (left) 4 out of a series of 12 lifestyle pictograms that the Dutch edition of Playboy Magazine monthly used to run between 1992 and 1994. Published in: Pictogram And Icon Graphics, Pie Books, Japan, 2002 (right) Character design: Magneto Man and Tele King ,1989, paper machee, car paint, rubber tubes, Published in Dutch Illustration, Bis Publishers. 1991

Cash, unpublished illustration - pen, ink, colored paper, photocopies, glue, 1992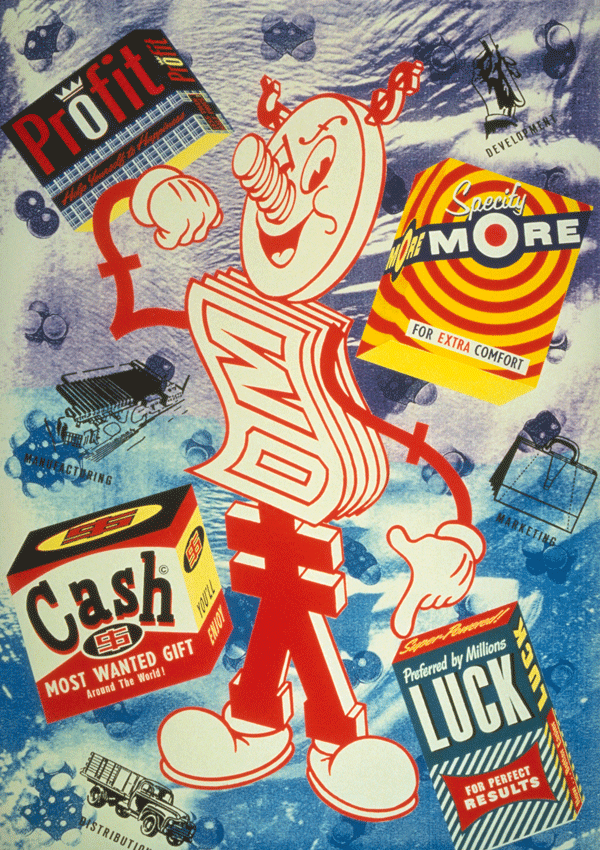 (left) Selfportrait, build up by drawing materials featured on the back of my stationary letterhead. 1989 (right) Sector A logo, 1992. Sector A used to be the name of the studio of Albert Kiefer, visual designer, consultant, technical expert, writer and StormHand partner. In 2008 the name of the studio changed into Albert Kiefer.