Greetings from Maastricht 28 12 2017 - 07 01 2018

Greetings from Maastricht is an exhibition about the past, present day and future of Maastricht the oldest industrial city in the Netherlands. In the last exhibition module 'Enterprising Designers' you'll find Maurer United Architects with scale models of their Indemann and MU Bowl projects, Jessica den Hartog's Recolored project and Boy Bastiaens' brand identity for Von Eusersdorff fragrances.

-"Former businessman Camille Henfling jr., who lives in New York and Amsterdam, was born and raised in Maastricht. Where his family owned a pharmacy and wholesale store - founded by his grandfather (with the same name) - in oils, herbs, spices and seeds from the family plantations in Costa Rica. The amazing scents that he experienced as a child, walking around the warehouse, are the inspiration for the founding of Von Eusersdorff. The name refers to the German branch of the Henfling family that goes back three centuries and who were also traders in oils, herbs, spices and seeds. The graphic design for Von Eusersdorff perfume brings back the flower as the traditional ornament for fragrances. The minimal yet meticulous character of the packaging reflects the quality of the product within"-.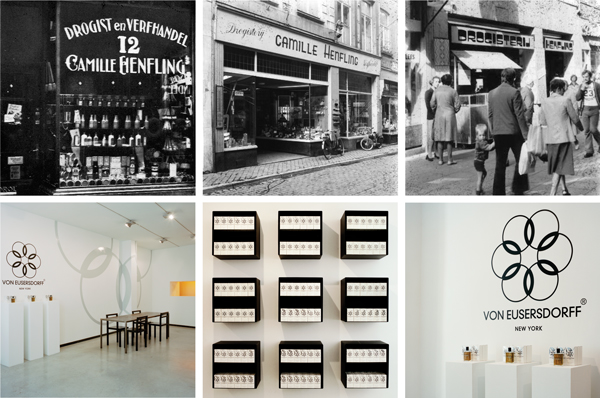 GREETINGS FROM MAASTRICHT EXPO
07.11.2017 - 07.01.2018
Eiffel Building Boschstraat (entrance via Petrus Regoutplein square)
Thursday and Friday: 2:00 PM – 7:00 PM
Saturday and Sunday: 11:00 AM – 5:00 PM