Boy Bastiaens & Albert Kiefer
lt 2000 telematics exhibition graphics
Back in 1993 one of the first StormHand collaboration projects was a series of exhibition graphics for the Commission of the European Community DGXIII at the CeBIT FAIR, Hannover, Germany. Commmisoned by Hoynck, exhibition design and project management.

The 'Language and Technology 2000' exhibition was about speech translation systems, document -creation and -management. Due to a very high level of abstract texts, a series of imaginative metaphors were rendered and combined with a clear layout and logo design.


Telematics, a year later, was about computer technology, high-end applications and participating European multinationals like France Telecom, Saab, Olivetti, Mercedez Benz, Philips, British Telecom, and many others. As well as the involvement of various European Universities like TNO, TU, Cambridge and others.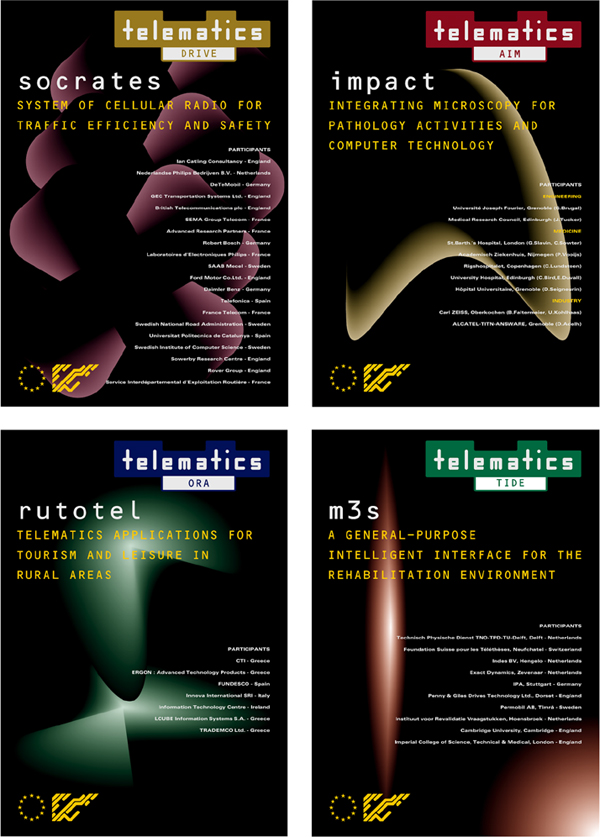 Although the projectmanager felt not comfortable with the design outcome and was thinking of a hard presentation performance in Brussels, the graphics were received with an unanimous positive response.