Albert Kiefer
jo jansen website
Oscillating between minimalism and rationalism, the 'modus operandi' of Jo Janssen Architects is typically minimalist. The 'less is more' ideology was the conceptual approach for the architects' website design.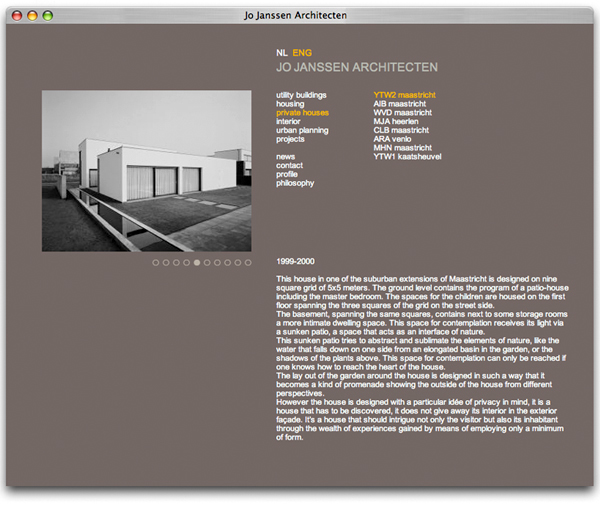 The basic components of functional relationships, topographical connections and a restricted material palette.
Jo Janssen Architects allows only juxtaposition come in to play.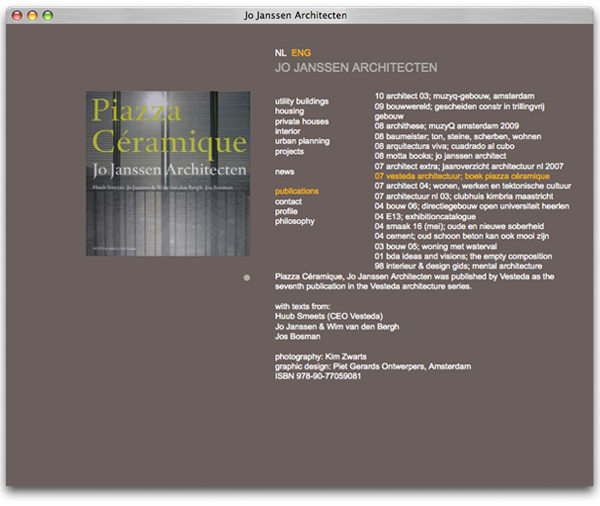 From here it is all about the power of dynamics to become architecture, which is in their words: 'a striving for exactness with minimal means'.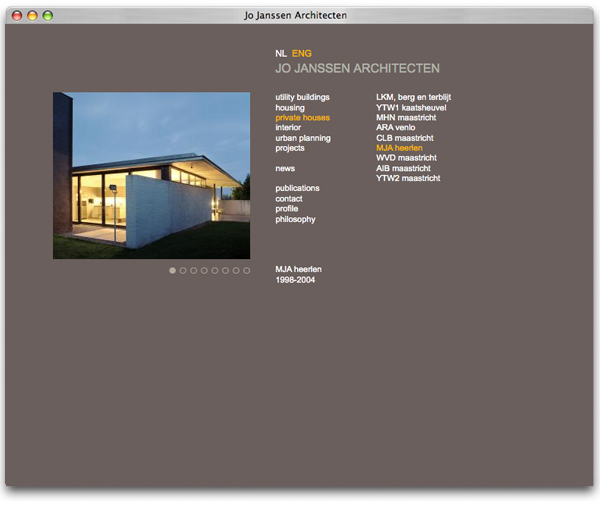 According to Jo Janssen, 'the reality of architecture is the reality of the concrete, the physical, the space itself. jojanssenarchitecten.nl