Boy Bastiaens & Albert Kiefer
mundart cartography

SHIFTING IDENTITIES is an exhibition on cultural and anthropological identities of the Euregion Maas-Rhine which comprises 11.000 km2 and has around 3.9 million inhabitants around the city-corridor of –Aachen (Germany) –Maastricht (Netherlands) –Hasselt (Belgium) –Liège Belgium). Conceived and realized by MAURER UNITED ARCHITECTS in close collaboration with STORMHAND, COLOGNE INTELLIGENCE and GEURLAB. Commisioned by the Provence of Limburg and housed within the government building the exhibition was the prelude to the manifestation Reciprocity / Design Liege 2015.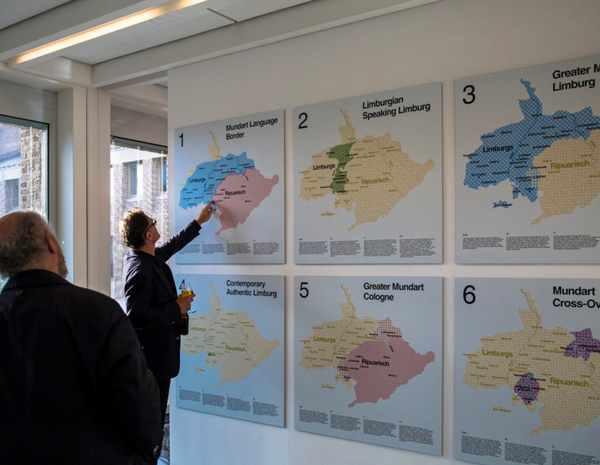 StormHand (Boy Bastiaens & Albert Kiefer) was invited to design 6 maps - based upon the very extensive research of Maurer United Architects on the aspects of the linguistic borders between the Dutch 'Limburgs' and German 'Ripuarisch' ('Kölsch') dialects and their relation to the Maas-Rhine region's geographical borders over the time.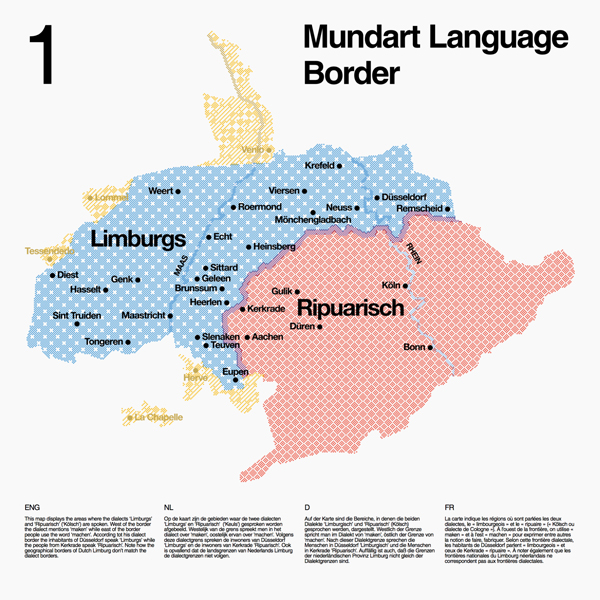 Presenting information in the most clear way the maps were formulated through color-coded fields only. Built up from a 5 mm x 5 mm grid the digitally generated patterns were inspired by classic two-color heraldry shield motifs.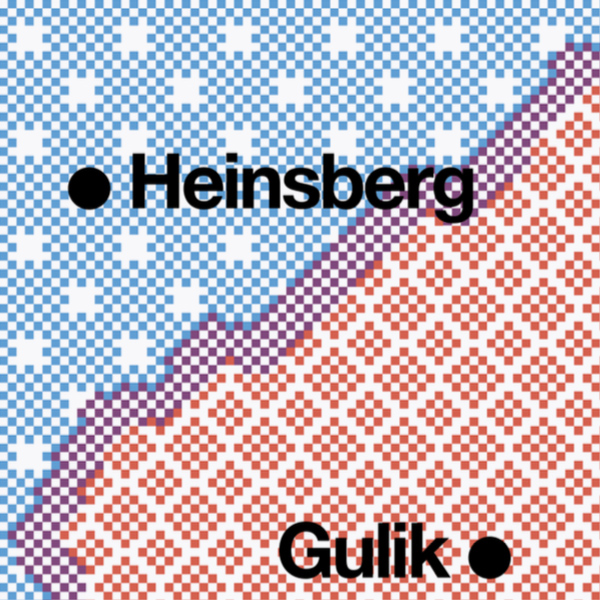 The graphic layout of the cartographic Mundart series was kept invitingly simple. Each map (100 cm x 100 cm) displays a new insight plus a visualisation combined with info texts in English, Dutch, German and French.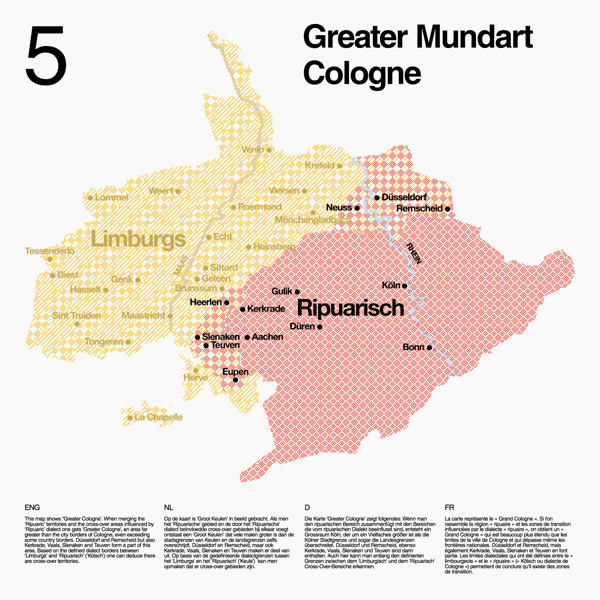 The mosaic-like checkerboard structures draw also inspiration from the traditional coats of arms color palette: yellow, white, red, blue, green, purple and black. Which gave this series of dialect maps a signature of their own.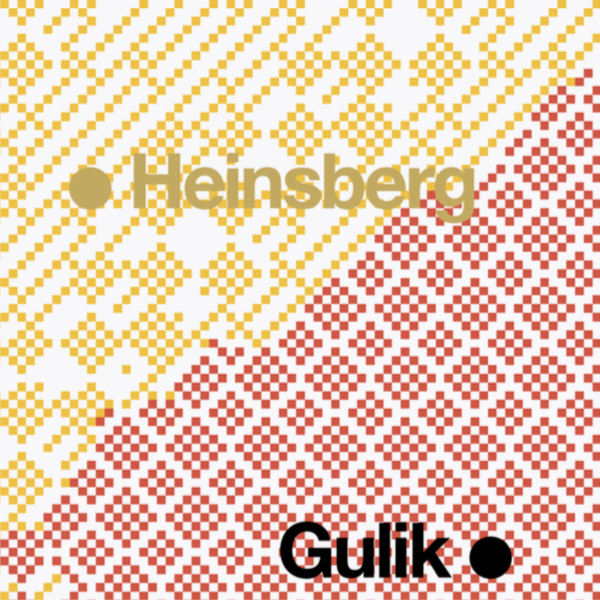 Though it was the Stormhand's first involvement in cartography the designers were very happy with the endresult which is not only original but also aestethical attractive and effective in its communication.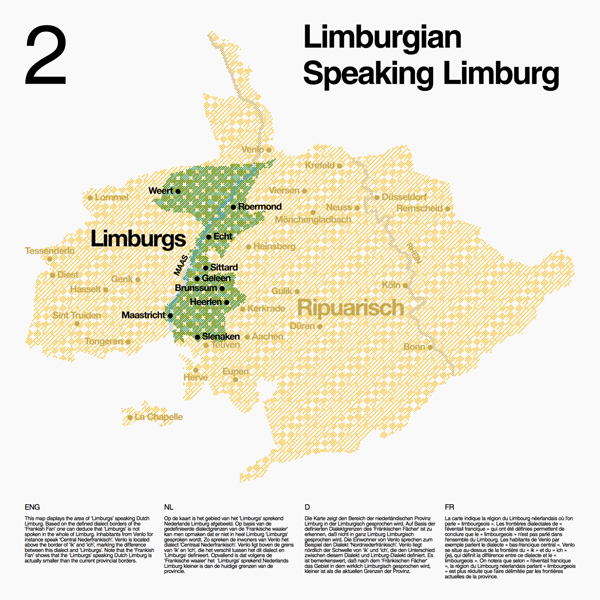 The six diagrammatic maps were exhibited again during the Passagen 2017 Design Week at the Rufffactory location in Cologne, Germany, as part of the DDX (Dutch Design Exchange) project "Embracing Exchange".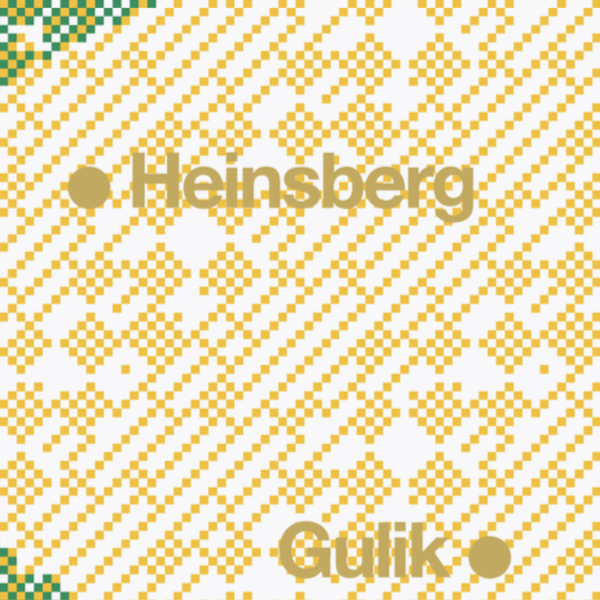 Photography: Jan Schelling